November 18, 2023

League of Legends Worlds 2023 Grand Finals: T1 vs. WBG Predictions
Summoners, it's almost time. The League of Legends Worlds 2023 Grand Finals will take place in less than 24 hours. Before the day is done, a new League of Legends World Champion will emerge!
This Sunday, November 19, Weibo Gaming faces off against T1 in the most important best-of-five of their lives.
Weibo Gaming, the LPL's 4th seed, counts with Xiaohu leading the team, the three-times MSI champion who led RNG to multiple LPL titles. Boosting the Chinese squad's top-lane is TheShy, renowed for destroying every opponent who has crossed his path in the tournament so far.
Through all the doubt and disbelief, Weibo Gaming climbed from the 4th seed of the LPL to the Grand Finals of Worlds 2023, listening to the crowd cheering for the opposing team. Well, tomorrow, they might just cheer for WBG!
On the opposite corner is the Unkillable Demon King's squad, T1.The home-town heroes for the LCK, led by Faker, have toppled every barrier in their way, even being left as the last representatives of the LCK in the Worlds 2023 Semifinals.

After defeating the fan favorites, JDG, with an incredible play from Faker, who took out Ruler's squad in one of the most complex engages in League of Legends history, they only have one barrier left.
T1 announced earlier this year that they will be disbanding in Season 14, so the perfect ending to their story would be to raise the Worlds trophy one last time.
Worlds 2023 T1 vs. WBG Predictions
While the average win rate of T1 is way higher than WBG's in this year's tournament, with T1 holding the highest win rate of Worlds 2023, WBG consistently manage to boost their performance when gaining a lead, becoming unstoppable and quickly dominating the game.
T1 has triumphed over statistically stronger opponents, even coming back from big gold disadvantages, but WBG haven't been defeated via "comeback" yet in Worlds 2023.
The Korean squad might only depend on Oner being on a "good day" and Zeus managing to hold back TheShy, since Faker, Keria, and Gumayusi are extremely consistent.

Weibo, on the other hand, might need TheShy to establish a lead if Xiaohu manages to hold off Faker. Of course, their success also depends on Weiwei turning Oner's jungle sour and on Light and Crisp holding the botlane.

Light has been in amazing shape, but you can never bet against Keria.
Speaking of bets, our chips are all-in on T1, but we're going with a 3-1 in their favor. Although, to be completely honest, we know everyone wants to watch both teams battle it out until Silver Scrapes is playing, and there's only one last chance for either side!
With that dream of watching a legendary final all the way to the elusive game five, we can't wait to find out who will be the League of Legends Worlds 2023 Champions!
Weibo Gaming versus T1! Will WBG ascend to join the ranks of the World Champions, or will T1 break the record and soar to become four-time World Champions?
Tune in to watch the Grand Finals live, and may the best team win!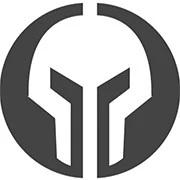 GG Boost, the Best Elo Boosting Experience!