September 17, 2023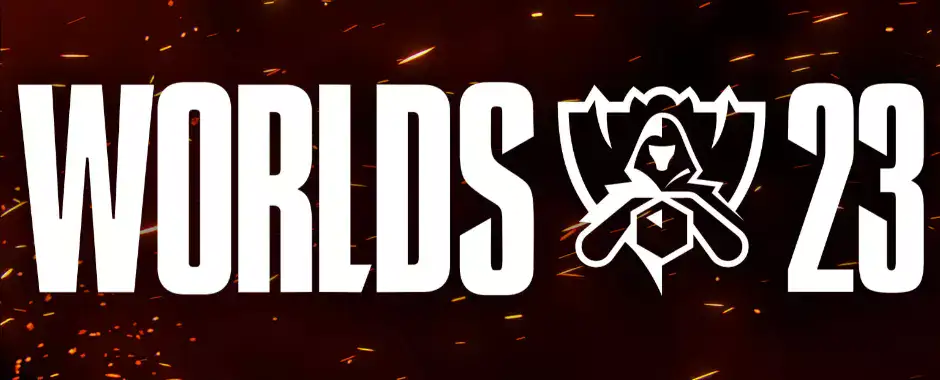 Worlds 2023: Get ready for the biggest event in eSports history!
Calling all League of Legends players, streamers, elo boosters, pros and amateurs, ARAM enthusiasts, and skin collectors It doesn't matter if you're a LoL fan or even just a Runeterra Lore rat. It's time to gear up and gather for the 2023 League of Legends World Championship, happening in South Korea.
As the excitement builds, let's break down what this championship is all about: the schedule, the teams, and even some cool extras.
What is "Worlds 2023"?
In case you've been living under a Krug, Worlds is the Super Bowl of the eSports industry. The big difference is that it has more viewers around the world and showcases the most famous Esport in the world today, League of Legends. This is the main event, where the champions and top seeds from each of the nine different regions come together to fight for the ultimate title of world champion. After a lot of pixels, sweat, and tears, the regular season is finally over, and now the best-of-the-best will sail to South Korea, 2023's lucky host.
But before the real tournament starts, there's a final qualifying match featuring Team BDS (LEC's 4th seed) and the Golden Guardians (LCS's 4th seed). This match will take place on October 9, and the winner of this showdown, along with 21 other elite teams, will go on to compete at Worlds.
Eight of these teams start their journey at the Play-In Stage. The teams' qualifications are based on how well their regions have performed in the past on the international stage.
Every year, Worlds has a different theme; 2023's call to action is "THE GRIND. THE GLORY." It's all about recognizing the hard work and dedication that go into achieving greatness in esports. This theme will be both a reminder and a compliment to amateur and professional players, content creators, elo boost professionals, and eSports staff from every field of the industry.
We often see the glorious moments when champions lift trophies, but behind the scenes, it's all about the grind—the hours of practice and the tough journey to the top. Join us as we celebrate both sides of the story.
How can I watch Worlds 2023?
Mark your calendars! Worlds kicks off with the Play-In Stage, starting October 10, and wraps up with the Finals on November 19.
If you're into co-streaming, you're in for a treat! More than 50 co-streamers from different regions and languages will be joining the party during Worlds 2023. They'll provide unique insights and commentary along with the main broadcast. Some of your favorite streamers will be in on the action too.
Professional teams that qualified for Worlds are also encouraged to have their content creators co-stream the event. And don't worry, content creators will still need to follow the standard Content Creator Guidelines.
Let's talk about how the tournament works. Worlds 2023 features 22 teams, and they battle it out in three stages: Play-In, Swiss, and Knockout in the following schedule:
Play-Ins Stage: Oct. 10-15
Eight teams: 1st and 2nd seeds from VCS and PCS; 1st seed from LLA, CBLOL, and LJL; winner of the Worlds Qualifying Series between the LCS and LEC 4th seeds.
Format: double-elimination brackets (best-of-3 and best-of-5), with the top team from each bracket moving on.
Swiss Stage: Oct. 19–23; Oct. 26–29
Sixteen teams: Play-In qualifiers; top 3 seeded teams from the LEC and LCS; top 4 seeded teams from the LCK and LPL.
Format: There are four draw pools, and their initial matches (best-of-1 and best-of-3) are based on seeding.
Knockout Stage: Nov. 2–5 (Quarterfinals); Nov. 11–12 (Semifinals); Nov. 19 (Finals)
This is where the real fun begins. Only eight teams will make it to the Knockout Stage, where they compete in the Quarterfinals, Semifinals, and Finals.
All matches are best-of-5, and a live draw determines the pairings.
The Grand Finals on November 19 will decide who the 2023 League of Legends World Champions are.
Where is "Worlds 2023" taking place?
Worlds 2023 is taking place in different venues across South Korea:
Play-In Stage: LoL Park in Seoul
Swiss Stage: KBS Arena in Seoul
Quarterfinals and Semifinals: Sajik Indoor Gymnasium in Busan
Finals: Gocheok Sky Dome in Seoul, the country's largest indoor venue and home to the Kiwoom Heroes baseball team.
Who is competing in "Worlds 2023"?
Now, let's talk teams! These teams have earned their spots based on past international and regional performances and are now looking to boost their trophy case, popularity, and bragging rights with the title of League of Legends World Champions.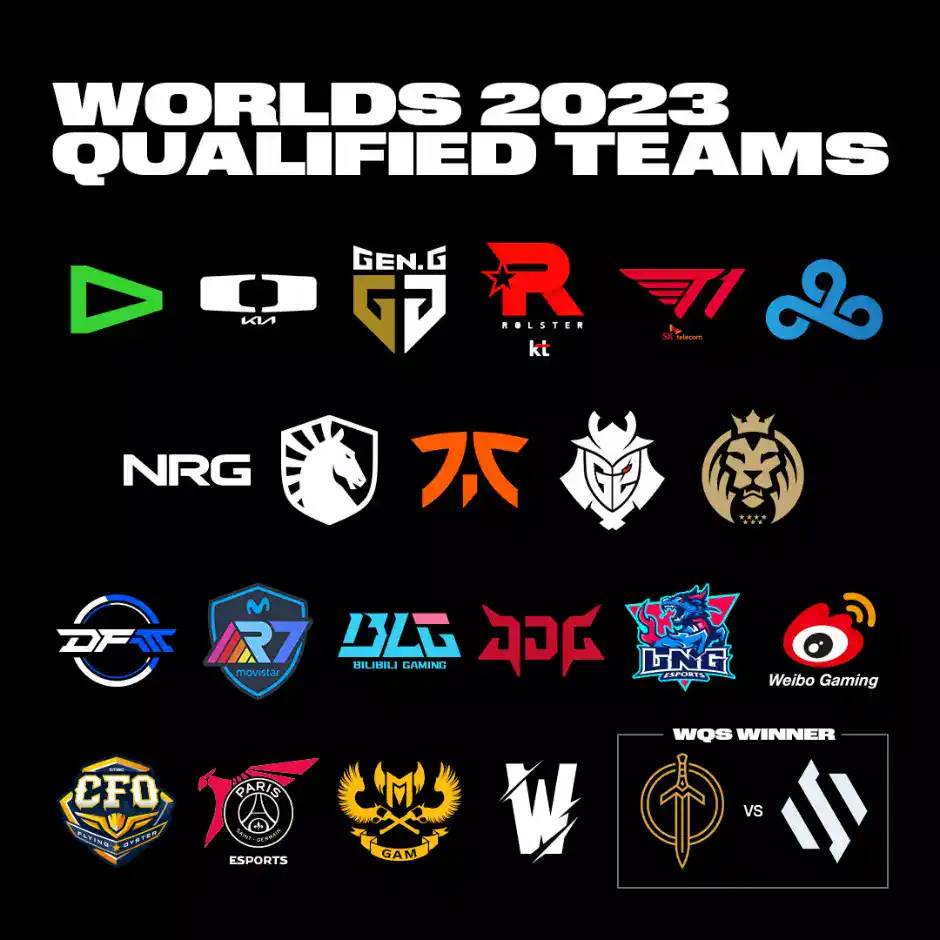 CHINA-LPL
1st Seed: JDG Intel Esports Club (JDG)
2nd Seed: Bilibili Gaming Pingan Bank (BLG)
3rd Seed: LNG Esports (LNG)
4th Seed: Weibo Gaming Faw Audi (WBG)
KOREA-LCK
1st Seed: Gen.G (GEN)
2nd Seed: T1 (T1)
3rd Seed: KT Rolster (KT)
4th Seed: Dplus KIA (DK)
EUROPE-LEC
1st Seed: G2 Esports (G2)
2nd Seed: Fnatic (FNC)
3rd Seed: MAD Lions (MAD)
NORTH AMERICA-LCS
1st Seed: NRG (NRG)
2nd Seed: Cloud9 (C9)
3rd Seed: Team Liquid Honda (TL)
Southeast Asia-PCS
1st Seed: PSG.Talon (PSG)
2nd Seed: CTBC Flying Oyster (CFO)
VIETNAM-VCS
1st Seed: GAM Esports (GAM)
2nd Seed: Team Whales (TW)
BRAZIL–CBLOL
LOUD (LLL)
JAPAN-LJL
DetonatioN FocusMe (DFM)
LATIN AMERICA–LLA
Movistar R7 (R7)
WORLDS QUALIFYING SERIES WINNER
LCS's Golden Guardians (GG) or LEC's Team BDS (BDS)
So, there you have it: a quick guide to Worlds 2023. Get your snacks ready, set your alarms, and prepare for some epic League of Legends action. It's going to be a gaming extravaganza you won't want to miss!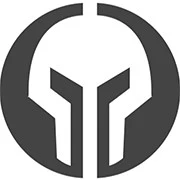 GG Boost, the Best Elo Boosting Experience!