November 10, 2023
Wild Rift Reaches $1 Billion in Revenue, Joins Top 100 Grossing Games
League of Legends: Wild Rift, the mobile adaptation of Riot Games' iconic MOBA title, has reached an impressive milestone. The game has surpassed the remarkable $1 billion mark in lifetime player spending, joining the exclusive group of only 101 other games and 26 apps to achieve this remarkable feat.

In a recent report by mobile analytics platform data.ai, League of Legends: Wild Rift's incredible journey to $1 billion has captured the attention of gamers and industry experts alike. What's even more astonishing is the fact that it took this title less than three years to reach this financial landmark, following its global launch in October 2020.
The statistics surrounding the success of LoL: Wild Rift are nothing short of impressive. With a whopping 111 million global downloads, the game has firmly established itself as a force to be reckoned with. Among its top markets, China, Vietnam, and Brazil stand out as key contributors to its widespread popularity.
During the first half of 2023, the game amassed a revenue of $188 million. Notably, China, the biggest market for mobile games, played a significant role in this financial achievement, boosting these numbers with a staggering $141 million in total player spending. The United States followed with $8.2 million, further emphasising the game's global appeal.
In terms of lifetime revenue within the MOBA genre, League of Legends: Wild Rift currently holds the fourth position in the mobile gaming world. The top three highest-grossing titles in this category are Tencent's Honor of Kings, Moonton's Mobile Legends: Bang Bang, and Arena of Valor, which is the global version of Honor of Kings.
Moreover, when it comes to the number of downloads in the MOBA genre, Wild Rift proudly occupies the fourth spot. The game stands just behind Arena of Valor, Honor of Kings, and Mobile Legends: Bang Bang in terms of popularity and reach.

It is important to acknowledge that Riot Games is a wholly owned subsidiary of Tencent, a Chinese tech giant. This connection highlights Tencent's substantial influence and capability to boost a game of the MOBA genre in the mobile gaming market. In fact, Honor of Kings, another Tencent creation, remains the highest-grossing mobile title on a global scale.
The success of League of Legends: Wild Rift is not only a testament to Riot Games' ability to adapt and expand its beloved franchise onto mobile platforms, but it also underscores the ever-growing popularity of mobile gaming. With over $1 billion in lifetime player spending, this game is a shining example of how the gaming landscape is evolving and becoming more inclusive, reaching a broader and more diverse audience.
League of Legends: Wild Rift's achievement of surpassing $1 billion in revenue is a significant milestone in the world of mobile gaming. It stands as a symbol of Riot Games' commitment to delivering top-quality gaming experiences to fans worldwide and solidifies the game's place among the elite titles in the industry. As the mobile gaming landscape continues to evolve, we can only expect further achievements and groundbreaking milestones in the future.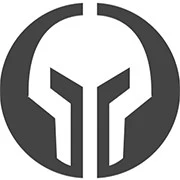 GG Boost, the Best Elo Boosting Experience!