October 19, 2023

The League of Legends Wild-Rift Third Anniversary is Here!
Gather around, Wild Rift warriors! It's time to celebrate because Riot Games is throwing a massive party for League of Legends: Wild Rift's third anniversary, and it's going down on October 24th! They're calling it Patch 4.4: Power Spike '23, and trust me, it's loaded with goodies.
First off, we've got a new game mode boosting the mobile MOBA scene. It's the Arena tournament game mode, fresh from the big stage on League of Legends. The 2v2v2v2 mode already made a splash in PC League back during the Tournament of Souls event. Get ready to brawl like a champion in this one, because it's going to be a wild ride.
But that's not all! Say hello to three new champions making their grand entrance: Sivir, Zyra, and Fiddlesticks. They're joining the roster, and you'll want to master their moves to dominate the battlefield.
For all you competitive souls out there, Season 11 for ranked mode kicks off with this update. Climb those ranks, claim those rewards, and show off your skills. But wait, there's more! The Wild Pass is dropping with this patch, loaded with fresh content to keep you grinding and gunning for those sweet rewards.
If you're looking to farm some marks, reach your top rank, or even just farm the pass, try checking out our Wild-Rift Elo Boost services.
And, of course, what's an anniversary without some party skins? The Wild Rift crew has got you covered with the all-new Psychic Detective skin-line that'll make your champions look cooler than ever.

The new skin-line includes Psychic Detective Ekko but also the incredible Stargazer Jax.

Look at that, Wild-Rift really is ahead in the skin-game!
Now, for all you collectors and mission-hunters, here's some exciting news. There's a sweet collaboration with Coca-Cola starting on October 25th. You'll have the chance to unlock in-game content through daily missions, so keep your eyes peeled for that. Plus, there are regional anniversary events planned in Brazil and another secret location. More details on those regional events will drop soon, so stay tuned.
If you haven't hopped into the world of League of Legends: Wild Rift yet, now's the perfect time to dive in. You can grab it on the App Store for iOS or hit up Google Play for Android. Trust me, you're in for a treat!
And if you are already a regular Wild Rift player, get ready for October 24th, when the mayhem begins, and let's make this anniversary a memorable one!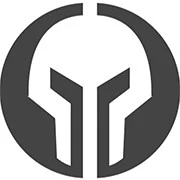 GG Boost, the Best Elo Boosting Experience!