November 14, 2023
Valorant Patch 7.10: Deadlock Buffs, Jett, Fade and Reyna Tweaks
Valorant fans, brace yourselves! The long-awaited Patch 7.10 has just landed, bringing a ton of changes and boosting several agents' skills. This marks the first major update since the introduction of Iso in Valorant Patch 7.09, kicking off Episode 7 Act 3. Let's dive into the details and explore what this update has in store for the Valorant community.
Deadlock Buffs
One of the standout features of patch 7.10 is the attention given to Deadlock, a Sentinel who, according to player feedback, has been struggling to keep up with other Agents. Some vocal players even claimed she was the "worst agent in the game by a mile." Riot Games took note of these concerns and decided to give Deadlock a well-deserved boost.

The focal point of this update is Deadlock's GravNet (C). Previously, players could escape its effects by simply moving out of the net radius or waiting for the debuff to expire.
As of right now, GravNet will debuff anyone it catches indefinitely until they manually remove it. This change introduces a unique power dynamic, making the interaction more interesting for both sides. Enemies will have to put down their weapons and make noise to deal with the debuff.
To ensure Deadlock remains a force to be reckoned with, Riot has given a huge boost to the radius of GravNet, making it more reliable for Deadlock to execute. Mobility-based Agents like Jett and Raze can no longer trivialise getting caught in it, thanks to these adjustments.
Agent Updates: Jett, Fade and Reyna
In addition to Deadlock's overhaul, patch 7.10 brings some tweaks to other Agents.

Jett's third-person animations during Blade Storm (X) have been adjusted for better combat clarity.

Reyna's Leer (C) and Empress (X) have faced changes specifically tailored for Team Deathmatch, aiming to create more downtime between power moments.

Fade, too, receives improvements in Team Deathmatch to boost her utility and capitalise on opportunities.
Performance Updates and Bug Fixes
Valorant 7.10 isn't just about Agent changes; it also includes performance updates and bug fixes. Presets have been added to the stats page, providing players with a streamlined experience. Various bugs, such as reverb issues with gunshots and footsteps and Viper's Pit (X) incorrectly blocking vision, have been addressed. Additionally, a bug affecting the Arabic language in the Player Report menu has been fixed.
With Valorant update 7.10, Riot Games continues to demonstrate its commitment to refining the gameplay experience. The improvements to Deadlock, alongside adjustments to Jett, Reyna, and Fade, bring a fresh dynamic to the tactical shooter. As players delve into the updated meta and explore the enhanced abilities of their favourite Agents, the Valorant community can look forward to an exciting and more balanced gaming experience.
Stay tuned for more Valorant updates throughout Episode 7 Act 3!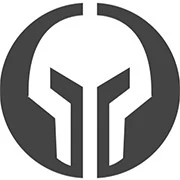 GG Boost, the Best Elo Boosting Experience!