November 21, 2023

Here's how you can be Offline to your friends while playing Valorant
Valorant, the popular tactical shooter by Riot Games, is known for its intense gameplay and strategic team-based action, which, like all team-based games, is better when played with friends. However, there are times when you might want to play the game undisturbed by friend requests or lobby invitations. Surprisingly, Valorant doesn't provide an official "Appear Offline" feature, but fear not – we've got you covered. In this guide, we'll explore effective methods to help you achieve stealth mode in Valorant, allowing you to play in peace without your online presence being broadcast.
How do I use Deceive to Appear Offline?
While Valorant lacks an inherent feature to appear offline, a third-party application called "Deceive" can help you achieve this. It's important to note that while Riot Games acknowledges this method, it might not be foolproof due to potential changes recently launched to boost Vanguard, the game's anti-cheat system.
Follow these steps to utilize Deceive:
Download the Deceive app from GitHub.

Locate the Deceive.exe file and run it as an administrator by right-clicking and selecting "Run as Administrator."
Open the app and select Valorant from the list of Riot Games. This will run your game with Deceive in the background.
By default, you will appear offline in-game. If you wish to change your status, click on the Deceive app in the system tray and select "Status Type."
While using Deceive, you'll see a friend named "Deceive Active" in your Valorant friend list, indicating that the method is working. To disable this, exit the game and close Deceive from the system tray. Keep in mind that changes to Vanguard or the social appearance system may impact the effectiveness of this third-party application.
Removing Players to Appear Offline
If you prefer a less technical approach, you can selectively appear offline to specific players by removing them from your friends list. While this will shorten your friends list and still make you visible to whoever you decide to keep there, it does boost your privacy with those you remove. To do it, follow these steps:
Launch Valorant and go to the Friends tab.
Right-click on the name of the player you want to remove.
Select "Remove Friend" from the menu.
By removing the player, you effectively appear offline in their Valorant Friends tab. This method is straightforward and doesn't involve third-party applications, providing a safer alternative.
While Riot Games may not offer an official "Appear Offline" option in Valorant, resourceful players can leverage methods like Deceive or selectively removing friends to achieve a stealthy gaming experience. As with any third-party application, exercise caution and be aware that changes in the game's anti-cheat system may affect the efficacy of these methods.
Whether you choose the technical route with Deceive or opt for a more straightforward approach, enjoy your time in Valorant without being disturbed by online notifications. Happy gaming!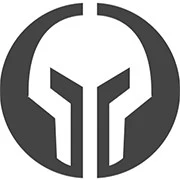 GG Boost, the Best Elo Boosting Experience!