September 18, 2023
Briar gets a huge buff and becomes the monsters she was meant to be!
Vampires, ghouls, and Noxian monsters have plagued Runeterra for centuries, but now Riot has unleashed an evil larger than any we've seen before, buffing a hyper-carry!
If you've been keeping tabs on the ever-evolving world of League of Legends, you've probably crossed paths with the game's freshest champion, Briar. While her infectious charm and unique set of abilities have captivated players, it's no secret that she's been grappling with her place in the Summoner's Rift.

But fret not, because Riot Games has initiated an emergency hotfix, boosting Briar's prowess to make her a more formidable contender in the League.
Briar's Rocky Start in League of Legends
Let's dive right into the heart of the matter: Briar, the enchanting bloodsucker, hasn't had the smoothest of starts in the League of Legends universe. Despite captivating the hearts of many players with her adorable (albeit slightly eerie) personality, this new champion hasn't been able to establish herself post-release. Her win rate languished at a mere 33%, both in the jungle and top lane, placing her only above League of Legends' resident Magical Cat, Yuumi, in the hierarchy of disappointing debuts.
So, what's the deal with Briar? August 'August' Browning, the lead champion designer at Riot Games, candidly acknowledges her struggles and emphasizes the necessity of the hotfix to "give her a bit more resilience." This resilience boost is crucial as players grapple with mastering her unique abilities, such as Head Rush (Q) and Certain Death (R
Dissecting the Hotfix
Let's break down the key alterations introduced by Riot Games in this hotfix. While these changes might seem subtle at first glance, they are designed to have a meaningful impact on Briar's performance and, ultimately, player satisfaction.
Health Augmentation: One of the core changes in this hotfix is an increase in Briar's maximum health, raising it from 590 to 610. Although this adjustment may appear modest, it translates into enhanced survivability. This boost can be a game-changer when diving deep into enemy territory or skirmishing under their turrets.

Chilling Scream (E): Another critical adjustment targets her Chilling Scream (E) ability.
Riot has elevated the damage reduction provided by this skill to an impressive 40%, accompanied by a reduction in its cooldown to a mere 16 seconds.
This means that Briar can both absorb more incoming damage and unleash her chilling scream more frequently during confrontations.
Measuring the Impact
Now, the all-important question is whether these seemingly minor adjustments have made any difference to Briar's in-game performance. The early results seem promising, with her win rate in the jungle climbing to 35.21%, and her top lane win rate reaching 32.62%. These figures indicate that the changes have indeed had a tangible impact on her competitiveness.
What Lies Ahead
For those who remain skeptical about Briar's capabilities, our League of Legends tier list offers a comprehensive view of other champions worth considering. Whether you're into tanky initiators, nimble assassins, or versatile mages, there's a champion that fits your style.
If you're a Briar enthusiast or simply want to freshen up her appearance, keep a keen eye on the horizon for the upcoming League of Legends skins. With Halloween lurking around the corner, you might just find the perfect spooky attire to don on the Rift.
Riot Games is committed to ensuring that every champion in League of Legends has a fair shot at greatness. Through this hotfix, Briar is well on her way to establishing herself as a force to be reckoned with on the battlefield. Don't hesitate to give her a try; she might just become your new favorite champion and transform your League of Legends experience. Remember, in the ever-evolving world of Runeterra, every champion has their moment to shine. Briar's time seems to be now!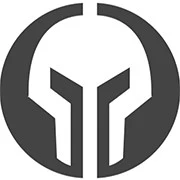 GG Boost, the Best Elo Boosting Experience!