November 13, 2023

Counter-Strike 2 players are being notified about bans from 2006
In a bizarre event, players of popular Steam games like Counter-Strike 2, Call of Duty, and Team Fortress 2 are finding themselves haunted by old ghosts—the Steam VAC ban notices that, in some cases, date back over a decade. Imagine receiving a ban notice for a game you haven't played in years, or, in some extreme cases, for a game you last touched almost two decades ago. That's the kind of perplexing situation gamers have to face nowadays. And we thought technology was evolving!
Jokes aside, let's take a look at what's happening and why there's no reason to worry.
| | |
| --- | --- |
| | Valve Anti-Cheat (VAC) is the system responsible for maintaining fair play in games like Counter-Strike, Team Fortress 2, and various Call of Duty titles. It detects and penalises players engaging in prohibited behaviors. However, a recent glitch has caused some players to receive ban notices for games they haven't played in years, and in some cases, for games they haven't touched since the early 2000s. |
Reports are pouring in from the gaming community, with players expressing their confusion and frustration after logging in and getting a terrifying adrenaline boost to the heart, thinking they just got banned. One Counter-Strike Source player, going by the username 'yaboyroldy,' received a VAC ban notice despite not playing the game in 15 years. Similarly, a Call of Duty Modern Warfare 2 player, 'ItzMatt415,' wondered why they were receiving a ban notice 14 years after supposedly violating the rules. The Steam forums are filled with such tales, including players banned from games like Modern Warfare 2 and Counter-Strike 1.6 despite not having touched these titles for a decade or more.
One peculiar case involves a player, 'Halfmystic,' who claims to have been banned in Counter-Strike 1.6 17 years ago due to an account hijacking incident. However, they received a notice on November 7, 2023, sparking confusion and raising questions about the sudden resurgence of ancient ban notices.
Despite the alarming nature of these notices, it seems that Valve is not issuing new bans. Instead, the glitch appears to be resurfacing old ban notifications. The cause of this phenomenon remains unclear, but it's speculated that recent updates to either Valve Anti-Cheat or the Steam client itself may be triggering the reissuing of old ban messages.
Valve did release an updated version of the Steam client on October 31, and this update could be the culprit behind the sudden reappearance of ancient ban notices. Gamers are left wondering if this is a temporary glitch or a sign of potential future issues with the Steam platform.
If you find yourself receiving a ban notice for a game you haven't played in ages, don't panic just yet. It appears to be a system glitch rather than a wave of new penalties. Rumours are circulating that Valve might address this issue in a future Steam update, possibly even boosting the Steam client with a feature that allows users to hide the games they're playing from their friends.
In the meantime, the gaming community is eagerly awaiting clarification from Valve, hoping for a swift resolution to this strange and unexpected hiccup in the world of online gaming.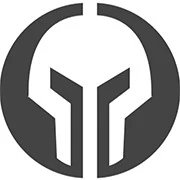 GG Boost, the Best Elo Boosting Experience!