November 15, 2023

The Second 2024 Counter-Strike 2 Major is Taking Place in Shanghai!
Perfect World Esports has officially announced Shanghai, China, as the host location for the second Counter-Strike 2 Major in 2024. The confirmation comes after earlier reports by HLTV hinted at Valve's plans to revamp the Counter-Strike Major schedule.
Perfect World Esports took to Twitter to share the exciting news, stating:
This announcement follows Valve's recent changes to the Major schedule, set to be implemented in 2025. The updates mark a significant shift, with Major moving to the end of tournament seasons rather than their current mid-season placement. This change is Valve's strategy aimed at boosting the competitive aspect of Major and making it into a bigger event for fans as well, considering Counter-Strike 2's potential to rise in the esports entertainment market.

Starting in 2025, Major will be held between June 9-22 and December 1-14, with the schedule extending into 2026, where events are planned for June 8-21 and November 30-December 13. These changes align the Major with the summer and winter breaks, making them the pinnacle events finishing the season.
The move is applauded by fans who have long waited to see Major receive the boost it deserves and take on a more prominent role in the tournament season. By positioning Major at the end of each season, teams are afforded a month-long period for roster reshuffling and strategic planning, especially in anticipation of subsequent transfer activities within the competitive scene.
For 2025 and 2026, Valve has expressed openness to proposals for Counter-Strike 2 Major, seeking events that accommodate a time zone "convenient for a significant proportion of CS2 customers." The developer has identified two prime time slots: 4 pm CET (7 am PT) and 9 pm CET (12 pm PT), reflecting the global nature of the Counter-Strike community.
While PGL has already announced the organization of a CS2 Major in Copenhagen between March 17-31, placing it squarely in the middle of the tournament season, fans eagerly anticipate the second Major expected later in 2024, which will be set in Shanghai.
As the excitement builds for the upcoming Counter-Strike 2 Major, Valve's commitment to the community's suggestions and preferences demonstrates its dedication to shaping a competitive landscape that aligns with the interests and convenience of players and fans alike.
As the world of Counter-Strike continues to evolve, the community eagerly awaits the epic battles and thrilling moments that the Shanghai Major and the new format for these events will undoubtedly deliver.
Stay tuned for more updates and mark your calendars for the pinnacle of Counter-Strike competition in 2024!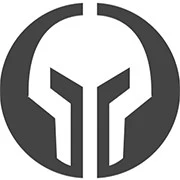 GG Boost, the Best Elo Boosting Experience!