November 20, 2023
The Counter Strike 2 BLAST Premier Fall Finals are Almost Here!
In just two months since its release, Counter-Strike 2 has taken the esports world by storm, cementing itself as a colossal success. Following the high viewership at IEM Sydney, the community eagerly anticipates the next big event on the calendar: the BLAST Premier Fall Final 2023. Set to unfold from November 22 to November 26 at the Royal Arena in Copenhagen, Denmark, this action-packed tournament features eight elite CS2 teams vying for a boost to the BLAST Premier World Final and a slice of the impressive $425,000 prize pool.

BLAST Premier Fall Final 2023: Format
As with previous BLAST Premier Counter-Strike events, the tournament comprises two crucial phases: the Group Stage and the Playoffs. Let's delve into the format breakdown.
Group Stage:
Eight teams are divided into two double-elimination GSL groups.
All matches are Best-of-3.
The top three teams from each group advance to the Playoffs: winners move on to the Semifinals, instantly boosting their chances to reach the podium; 2nd-place teams become Upper Bracket seeds in the Quarterfinals, and 3rd-place teams qualify as Low Seeds in the Quarterfinals.
Playoffs:
Six teams enter the single-elimination Playoffs.
All matches are Best-of-3.
The victorious team secures a coveted spot in the BLAST Premier World Final, scheduled for December.
BLAST Premier Fall Final 2023: Competing Teams
The BLAST Premier Fall Final 2023 features an elite lineup of eight S-Tier teams, all of which fiercely competed in the Fall Groups held in July. Here are the confirmed player rosters for each participating team:
Astralis: blameF, Buzz, dev1ce, Staehr, b0RUP
Cloud9: Ax1Le, HObbit, electroNic, Perfecto, Boombl4
Complexity Gaming: JT, floppy, Grim, hallzerk, EliGE
FaZe Clan: rain, broky, Twistzz, ropz, karrigan
Heroic: TeSeS, sjuush, dupreeh, cadiaN, Zyphon
Natus Vincere: b1t, Aleksib, jL, iM, w0nderful
Ninjas in Pyjamas: REZ, es3tag, headtr1ck, ALEX, k0nfig
Team Vitality: apEX, ZywOo, Spinx, flameZ, mezii
BLAST Premier Fall Final 2023: Schedule
The BLAST Premier Fall Final 2023 promises four days of intense competition. Here's the schedule for the Group Stage:
Group A:
November 22:
9:00 AM: Ninjas in Pyjamas vs. FaZe Clan
12:00 PM: Natus Vincere vs. Cloud9
3:00 PM: Heroic vs. Team Vitality
6:00 PM: Astralis vs. Complexity Gaming
Group B:
November 23:
[Matches to be announced]
Playoffs Schedule:
November 24 (Quarterfinals):
November 25 (Semifinals):
November 26 (Grand Final):
BLAST Premier Fall Final 2023: Venue and Where to Watch
The battleground for this thrilling tournament is none other than the iconic Royal Arena in Copenhagen, Denmark, with a seating capacity of 16,000. Tickets are available on Ticketmaster, starting at around $40. For those unable to attend in person, the BLAST Premier Fall Final matches will be broadcast on the official BLASTPremier Twitch channel, with a dedicated English-speaking YouTube broadcast. Region-specific live streams for fans in Russia and China ensure that enthusiasts across the globe don't miss out on the electrifying action.
The BLAST Premier Fall Final 2023 is poised to be a defining moment for Counter-Strike 2, with elite teams battling for supremacy and a chance to etch their names in the annals of esports history. Stay tuned as we keep this guide updated with the latest information, ensuring you don't miss any of the heart-stopping moments from this spectacular event. May the best team win in what promises to be an unforgettable chapter in the Counter-Strike 2 esports saga!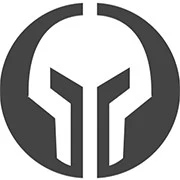 GG Boost, the Best Elo Boosting Experience!