November 15, 2023
Apex Legends Season 19 End and Season 20 Start Dates Released
Apex Legends, the adrenaline-pumping battle royale, follows a structured season system, each lasting approximately three months. These seasons bring fresh content, including new legends, balance adjustments, battle passes, and a myriad of other additions. For competitive players, understanding the details of the new season's features will boost your rank and Apex Legends experience.
Since Season 5 in 2020, quests have been a big part of Apex Legends, providing players with daily and weekly goals that contribute to the battle pass. This battle pass, a staple in each season, offers rewards for each level attained.

Quests are not limited to battle pass progression; they can also align with collection or lore events, featuring their own trackers distinct from the battle pass.
The latest season, titled Ignite, debuted on October 31, 2023, introducing the support legend Conduit, cross-progression for all platforms, six new Points of Interest (POIs) on Storm Point, and a significant update to the respawning system—a first since the game's original launch in 2019.
When does Apex Legends Season 19 End?
Based on the in-game counter on the battle pass, Apex Legends Season 19 ends on February 13, 2024, and will span 105 days. This gives players slightly over three months to complete the seasonal battle pass and claim all associated rewards.
When does Apex Legends Season 20 Begin?
Following Apex Legends' tradition, Season 20, like Ignite, will commence immediately after Season 19 ends, starting on February 13, 2024.
Apex Legends Season 19: Red Nessie
In Season 19, a new Nessie quest was released: the hunt for the elusive Red Nessie in the Firing Range. Players became interested in this challenge, which sparked a 13-day quest by YouTuber SoarinFalcon, Apex Legends coach Yoroi, and Oxygen Esports analyst SomeoneWhoLeaks. The Nessie collection became a symbol of accomplishment, and after numerous attempts, the trio cracked the formula.
For those eager to join the Nessie owner club, here's a step-by-step guide:
Play as Ballistic to carry the three guns needed.
Collect weapons with names starting with "R," "E," and "D."
Get an airborne kill using the "R" weapon.
Use the EVA-8 to eliminate a dummy from 80 to 100 meters away.
Shoot the final Devotion bullet to kill a dummy while standing on top of the dropship.
Spot the dummy with the Red Nessie on its head and add it to your Nessie collection.
These Nessie-hunting Easter eggs, which were first released in Season 17, have become a beloved challenge for players, with the Red Nessie being the latest addition to the roster of trophies. Other Nessies from past seasons include the 10 Green Nessies, Pink Nessie, Gold Nessie, and Blue Nessie.
Steam Configs versus the Apex Legends Community
While Season 19 brought excitement with its quests and challenges, Apex Legends players have voiced concerns about Steam config abusers. These configurations allow players to gain a technical boost, enabling turbo buttons for boosted movements known as "lurch strafing." Players have called for Respawn Entertainment to address these configurations and consider them "undetected cheats."
Apex Legends Season 19 has improved the game in more aspects than we could ever ask for, and we're sure Respawn Entertainment still has a few new features to add before Season 20 starts. Stay tuned to find out what's next for Apex Legends!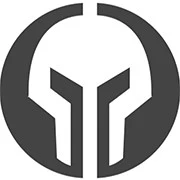 GG Boost, the Best Elo Boosting Experience!